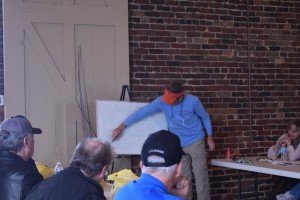 Once again had a great time talking Redfish at the Fisherman's Post Fish School.
Wow a mild winter! Tremendous amount of spike Speckled Trout around all winter. 100+ fish days without a keeper sometimes. Here's to an awesome next year!
Plenty of schools of lower/mid slot Reds throughout the gin clear backwaters from Wrightsville to North Topsail. Gulp! and plastics with ProCure work great when fished slow but some cut shrimp is a great backup for when they get lock jaw. Upper/over Reds through the surf zone.
Come out and join us for the Spring Redfish Shootout